Not A Nyash Guy: Shocker as Elijah Kitaka picks Azawi ahead of Vinka, Winnie Nwagi
Probably not a big shocker but yeah, it may have come as a shocker to many.
Last week, Swangz Avenue new entrant, Elijah Kitaka offered an exclusive interview to Galaxy FM on the Evening Rush.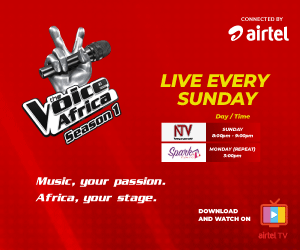 He talked music and life in general, and responded to a number of questions.
For instance, Kitaka told the show hosts that he listens a lot of Alien Skin's Sitya Danger and emphasized that the song gives him energy to go out and face anything.
He also professed love for Mowzey Radio's Nakudata wishing it were his.
Time came when he had to choose between Swangz Avenue babes: Nwagi, Vinka and Azawi.
While Kitaka said it was a hard one to take, he finally picked Azawi ahead of Winnie Nwagi and Vinka.
Not A Nyash Guy: Shocker as Elijah Kitaka picks Azawi ahead of Vinka, Winnie Nwagi