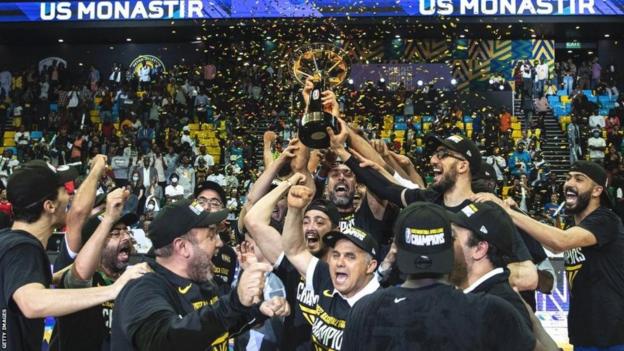 Reigning champions US Monastir have been dumped out of this year's Basketball Africa League (BAL) after an incredibly tight finish to the Sahara Conference played in Dakar, Senegal.
Five of the six teams finished with identical records of three wins and two losses, meaning points differential in the games played between the five had to be used to split them.
The tiebreaker scenario meant Monastir's heavy 76-60 defeat to hosts AS Douanes on the final day of competition hurt them badly, as the Tunisians finished with a points differential of -18.
Remarkably, they had started the final round of games at the top of the table before dropping to fifth.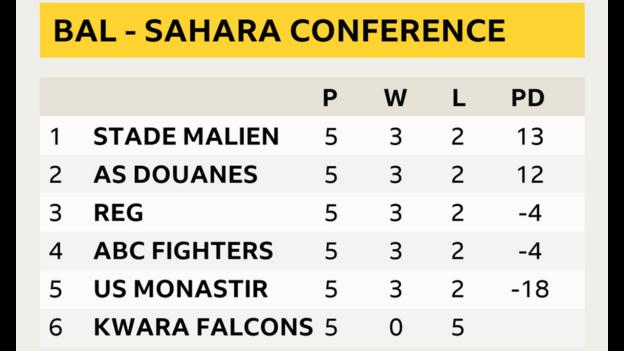 American guard Chris Crawford, with 28 points, was the standout performer for Douanes who repeat their 2021 quarter-final appearance after failing to qualify for last year's BAL.
Rwanda Energy Group (REG), who topped last year's Sahara Conference, join Douanes in the last eight despite losing their final two games.
They will have home advantage when the play-offs commence at the Kigali Arena on 21 May.
Mali and Ivory Coast break new BAL ground
Stade Malien took the opposite route to REG, losing their first two encounters before a three-game winning streak saw them top the conference – taking a team from Mali through to the knockout stage for the first time in BAL history.
The Malian champion were boosted by two talented young players.
With an average of 20.4 points per game, Souleymane Berthe was the conference's joint top-scorer (along with US Monastir's Jerome Randle) while Aliou Diarra led the rebound charts with 13.4 per game.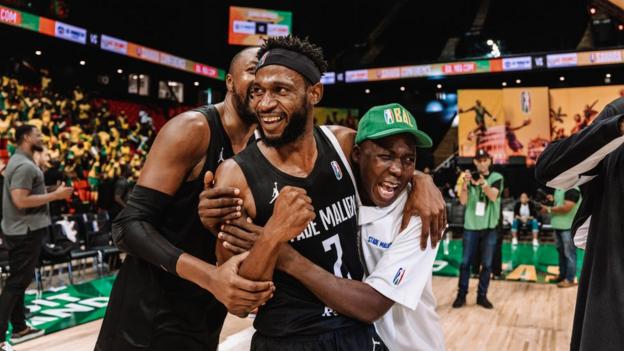 Stade Malien clinched top spot with a dominant 90-71 win over ABC Fighters of Ivory Coast on the final day.
The Fighters, led by former Kenya coach Liz Mills, the BAL's only female head coach, finished in fourth place to take the final qualification spot, with their -4 points differential still way ahead of US Monastir.
Nigeria's Kwara Falcons, taking part in their first ever BAL, finished bottom of the pile after losing all five games.
Stade Malien, AS Douanes, REG and ABC Fighters will find out their play-off opponents once the Nile Conference, scheduled to run from 26 April to 6 May, wraps up in Cairo.