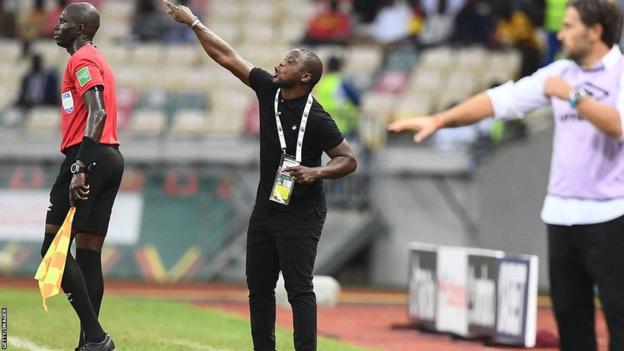 Sierra Leone head coach John Keister has said he is loving the challenge of trying to help Sierra Leone qualify for consecutive Africa Cup of Nations (Afcon).
Keister and his players are now preparing for crucial back-to-back qualifiers this week against Group A minnows Sao Tome and Principe, who were recently beaten 10-0 by Nigeria.
"Going to Cameroon after 25 years (away from the competition) was probably the best thing that's happened to Sierra Leone and Sierra Leone football in that period," Keister told BBC Sport Africa.
"We went into it as unknowns. Nobody gave us a chance, but we gave a great account of ourselves.
"Obviously, we went out, missing the penalty [Kei Kamara v Equatorial Guinea in Limbe] and I had to decide whether to leave or stay on.
Some of the more experienced players, such as Kamara, hung up their boots after the tournament in Cameroon, but Keister decided it was the wrong time for him to bow out.
"It's a challenge, but I love challenges. I want to carry-on working and hopefully get the right group of players.
"I'm enjoying it. I'm trying to do the best I can.
"The aim is to qualify for the next Afcon, but I have hopes and aims as a manager."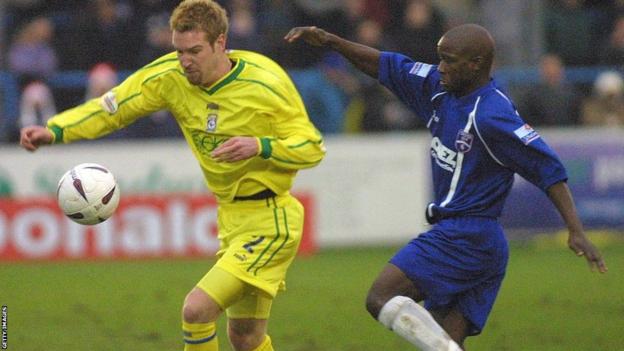 From Manchester to Freetown
Born in Manchester in 1970, Keister and his family left England and moved back to Sierra Leone's capital city, Freetown, when he was a child.
But the desire to pursue a career in professional football saw him return to the country of his birth in 1993.
In a 17-year playing career, Keister made over 100 appearances in the English Football League for Walsall, Chester City and Shrewsbury Town, before racking up a further 300 non-league matches with semi-professional clubs including Margate and Dover Athletic.
The former midfielder had already spent time working with a junior side at Walsall but, following his retirement in 2011, he began his coaching career with West Ham's community programme, visiting schools, before linking up with Welsh legends Neville Southall and Terry Yorath back at Margate.
His next stop was Sierra Leone, initially coaching the Under-17 and Under-23 sides before getting a chance at the head coach role from 2017 until 2019.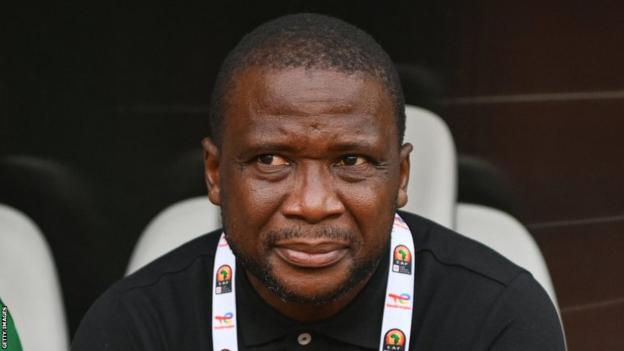 Now in his second spell in charge, he admitted there is work to do if his team is to have a realistic chance of qualifying for next year's Afcon in Ivory Coast.
"I'm going to be very positive," he said.
"We have a lot of younger players overseas, but with African football everything is about results.
"We'll try and use what we have. We will make the most of it and, hopefully, get the results we need.
"If we do, it will help us in terms of recruiting players to represent Sierra Leone for the future."
An extra difficulty for the Leone Stars is that the team is unable to play at home because their stadiums fail to reach the standards set by governing body the Confederation of African Football.
"Every single one of our games has to be played away from Sierra Leone, which makes it a little bit more difficult," confirmed Keister.
So far, Sierra Leone have mustered a single point from their first two qualifiers, having drawn their opening game 2-2 at home to Guinea-Bissau before losing 2-1 in Nigeria.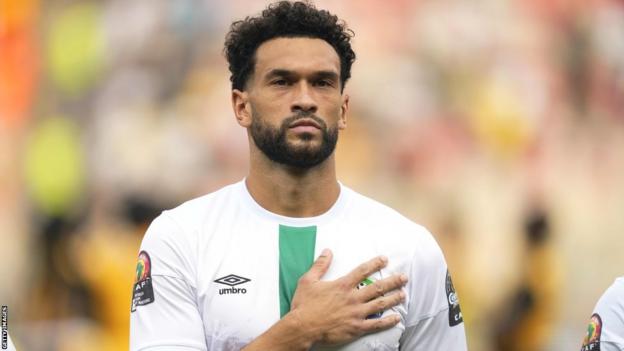 The Caulker effect
Keister has made former Tottenham and Liverpool defender Stephen Caulker his captain.
The one-time England international now has nine caps for Sierra Leone and Keister is full of admiration for him.
"Steven is very, very experienced," he explained.
"I'm just pleased that he's back playing [with Wigan Athletic in England's second tier] as he'll give us a lot more when he's with the national team.
"He's a great captain for us because we have a group of younger players that look up to him. That's the major positive about him being the leader of the national team."
Keister has his own personal ambitions when it comes to coaching, but for now he's focused on the immediate challenge – using football to bring more joy to the people of Sierra Leone by reaching back-to-back Cup of Nations.
"Everyone's gone through so much, in terms of Ebola, Covid, as well as the political situation.
"But during Afcon I think there was a period when it was calm, as we brought everybody together.
"That's been my highest point in working for Sierra Leone football."
Sierra Leone upcoming Afcon qualifiers:
22 March – Sao Tome and Principe (H)
26 March – Sao Tome and Principe (A)